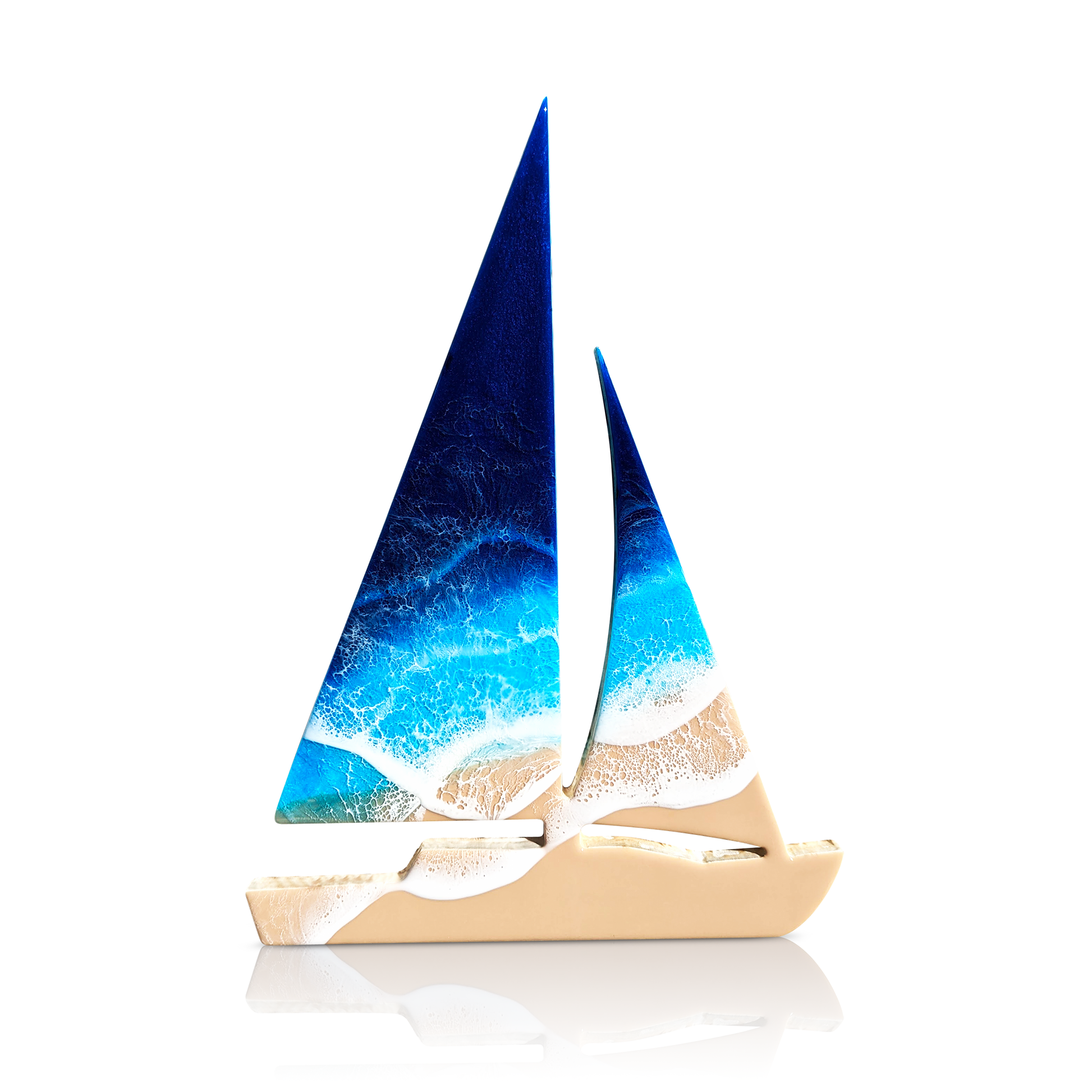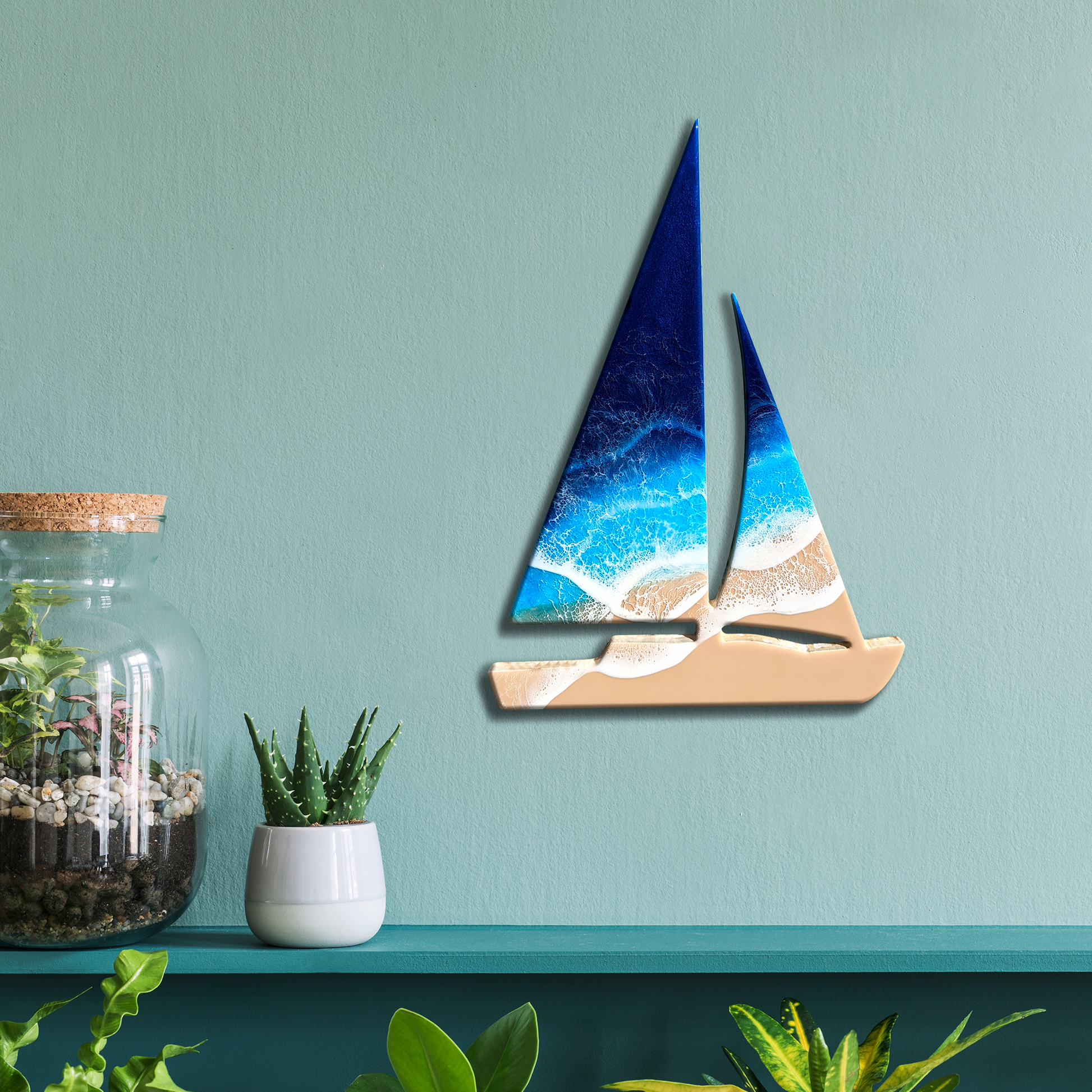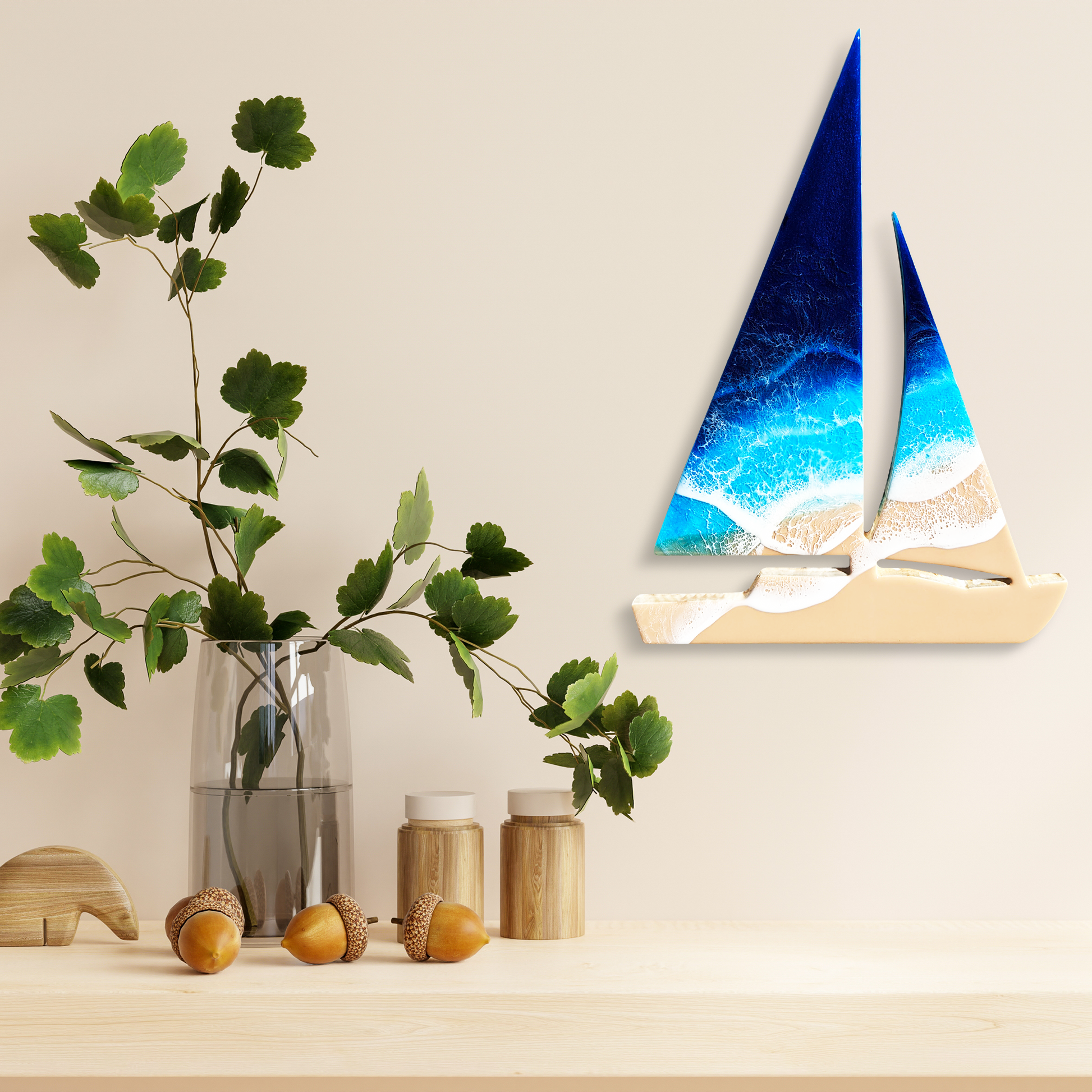 Sale price
$125.00
Regular price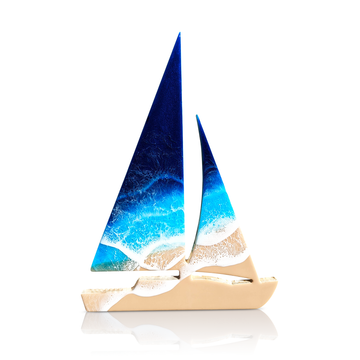 The Sailboat
Sale price
$125.00
Regular price
Product description
Shipping
Made To Order
The sailboat wall art. This beautifully crafted work of art will transport you to the ocean with its lifelike water and beach scenes. The ocean color scheme, starting with dark blues at the top and transitioning to a sandy beach at the bottom, will inspire memories of your favorite beach vacations. The shimmering water effect adds a touch of magic, making this piece truly one-of-a-kind.
Imagine hanging this sailboat on your wall, and being transported to the ocean each time you look at it. The rolling waves and frothy water will engage your senses and bring you a sense of peace and tranquility. This piece would be the perfect addition to any beach-themed room, or as a statement piece in any space.
Don't miss out on this opportunity to bring the beauty of the ocean into your home. Add the sailboat wall art to your cart today.
Since each pieces is crafted by hand, each item is unique. The images are a general idea of the look and style, but your piece will likely differ from the picture and will be 100% unique.
We offer free shipping within Canada on orders over $100 and free shipping to Continental US for orders over $150.
We aim to ship most In-Stock items within 2 business days of receiving your order. However a large amount of our items are made to order, and in most cases will take 2 weeks before being ready to ship.
If you are in a hurry or need to a shipping estimate with a high degree of confidence, please either reach out to us by chat, or browse our Quick Ship Collection.