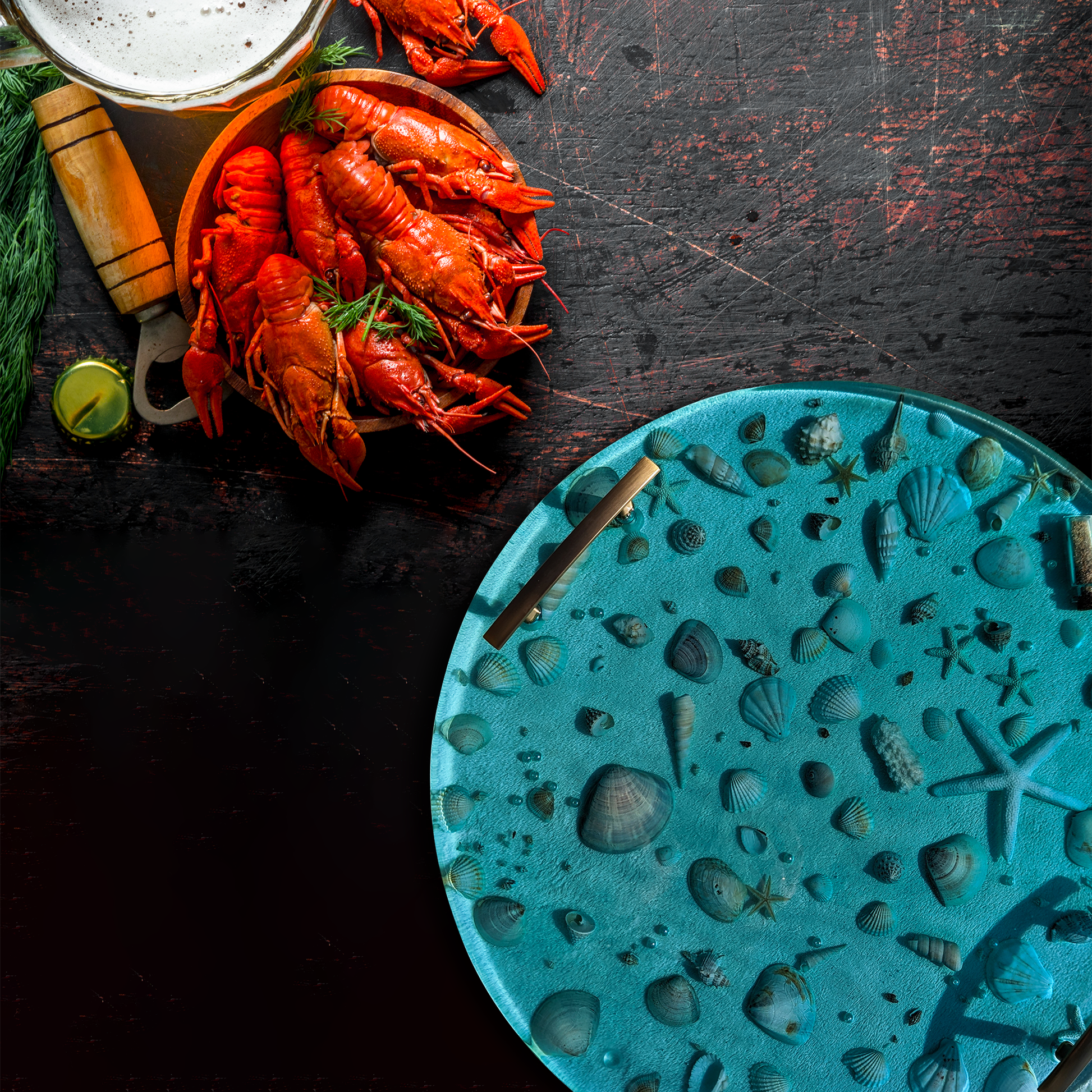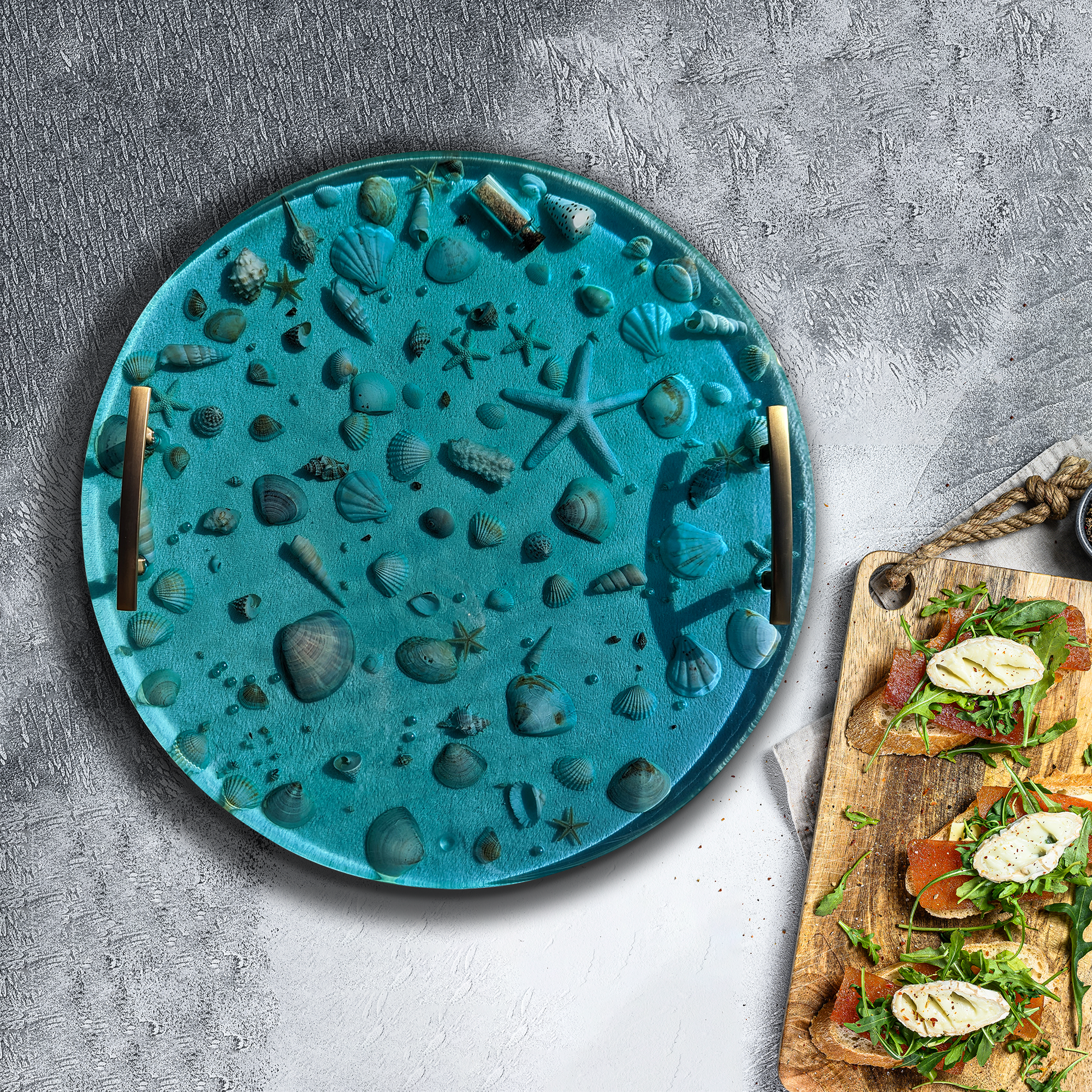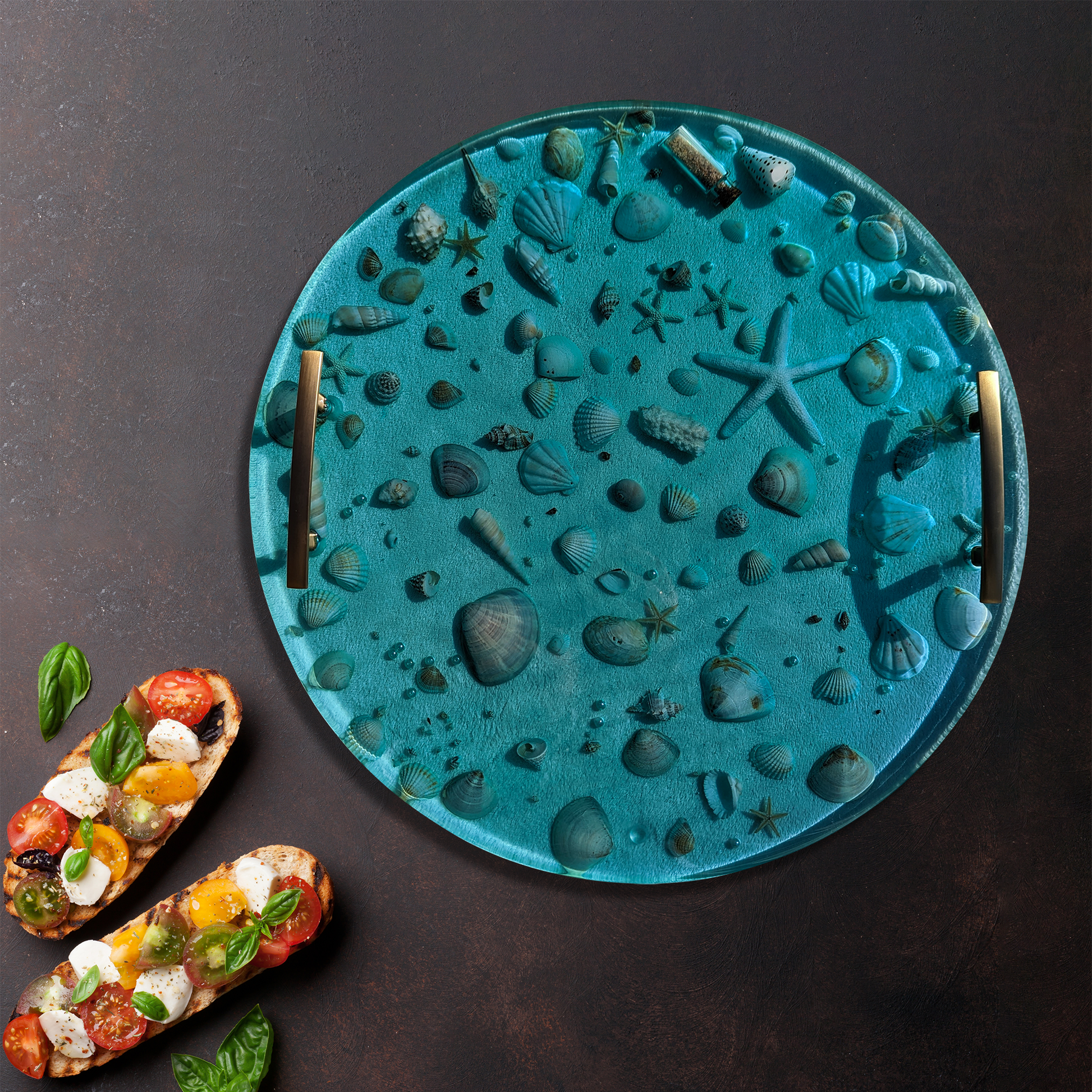 Sale price
$399.00
Regular price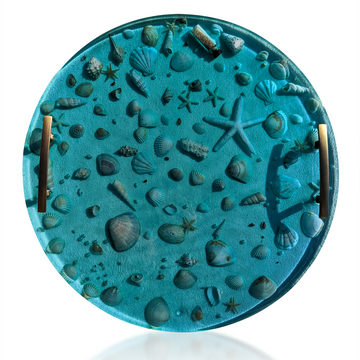 Ocean Floor
Sale price
$399.00
Regular price
Product description
Shipping
***Made To Order***
Introducingthe Ocean Treasures Round Tray - a unique and one-of-a-kind piece of art that is sure to transport you to a tranquil and serene ocean paradise.
Featuring a beautiful blue, transparent base, this tray allows you to inspect the scattered shells of a wide range of shapes and sizes from every angle, just like looking out the floor of a submarine. The intricate details and vibrant colors of the shells create a mesmerizing display that enthralls.
And, as a special surprise, there is even a treasure hidden in a bottle, adding an extra element of mystery and adventure to this stunning piece.
Perfect for displaying on a coffee table or as a centerpiece on a dining room table, the Ocean Treasures Round Tray is sure to inspire feelings of relaxation and serenity, taking you on a virtual ocean vacation with each glance.
Add a touch of coastal charm and elegance to your home with this unique and beautiful piece of art. Order the Ocean Treasures Round Tray today and start enjoying the soothing and peaceful atmosphere it brings to your space.
 Diameter : 18 Inches
Each one of our pieces is crafted by hand, making your piece truly one of a kind. The pictures we show are examples of the look and style, but your tray will have its own unique characteristics. Because it is handmade, your tray will be one of a kind.
We offer free shipping within Canada on orders over $100 and free shipping to Continental US for orders over $150.
We aim to ship most In-Stock items within 2 business days of receiving your order. However a large amount of our items are made to order, and in most cases will take 2 weeks before being ready to ship.
If you are in a hurry or need to a shipping estimate with a high degree of confidence, please either reach out to us by chat, or browse our Quick Ship Collection.