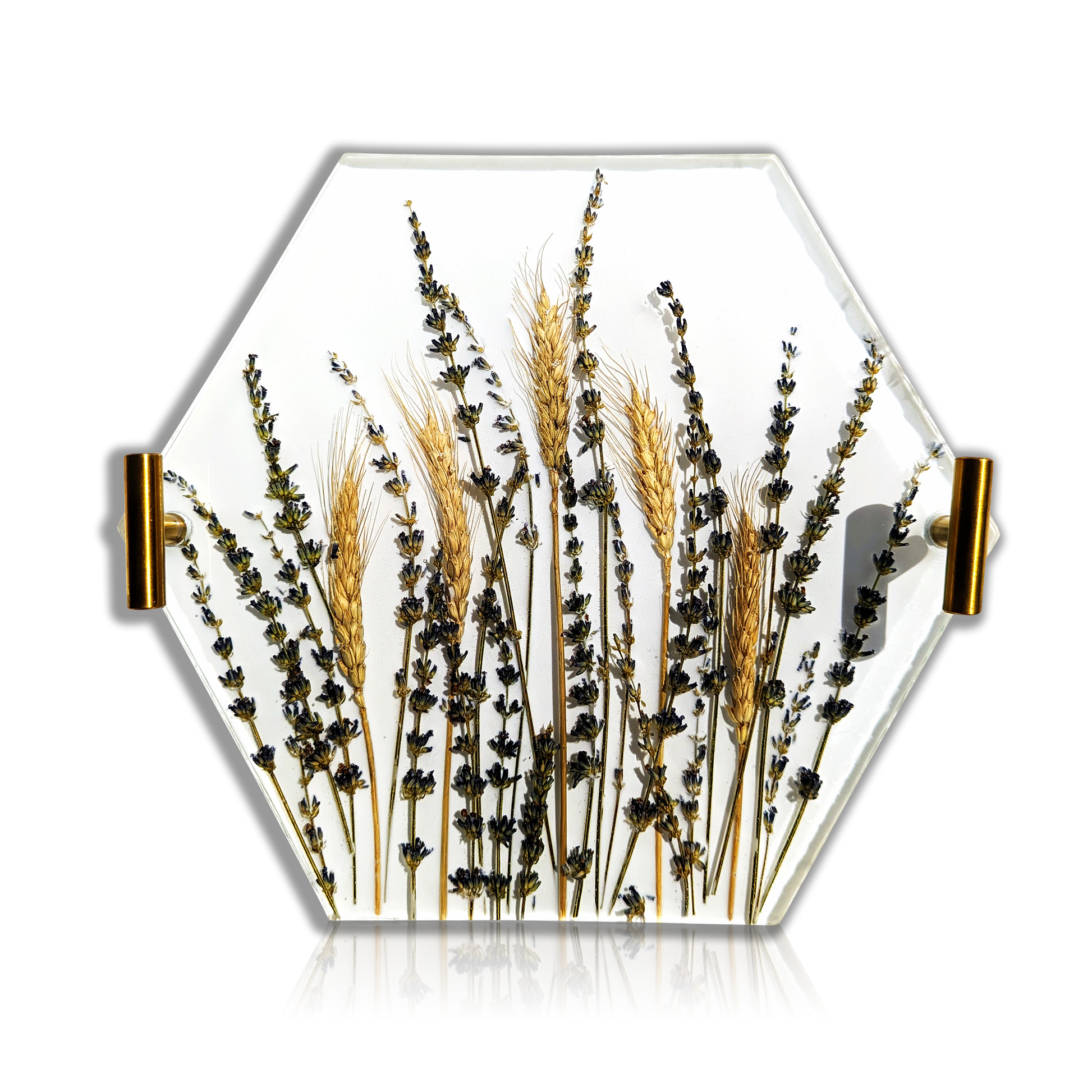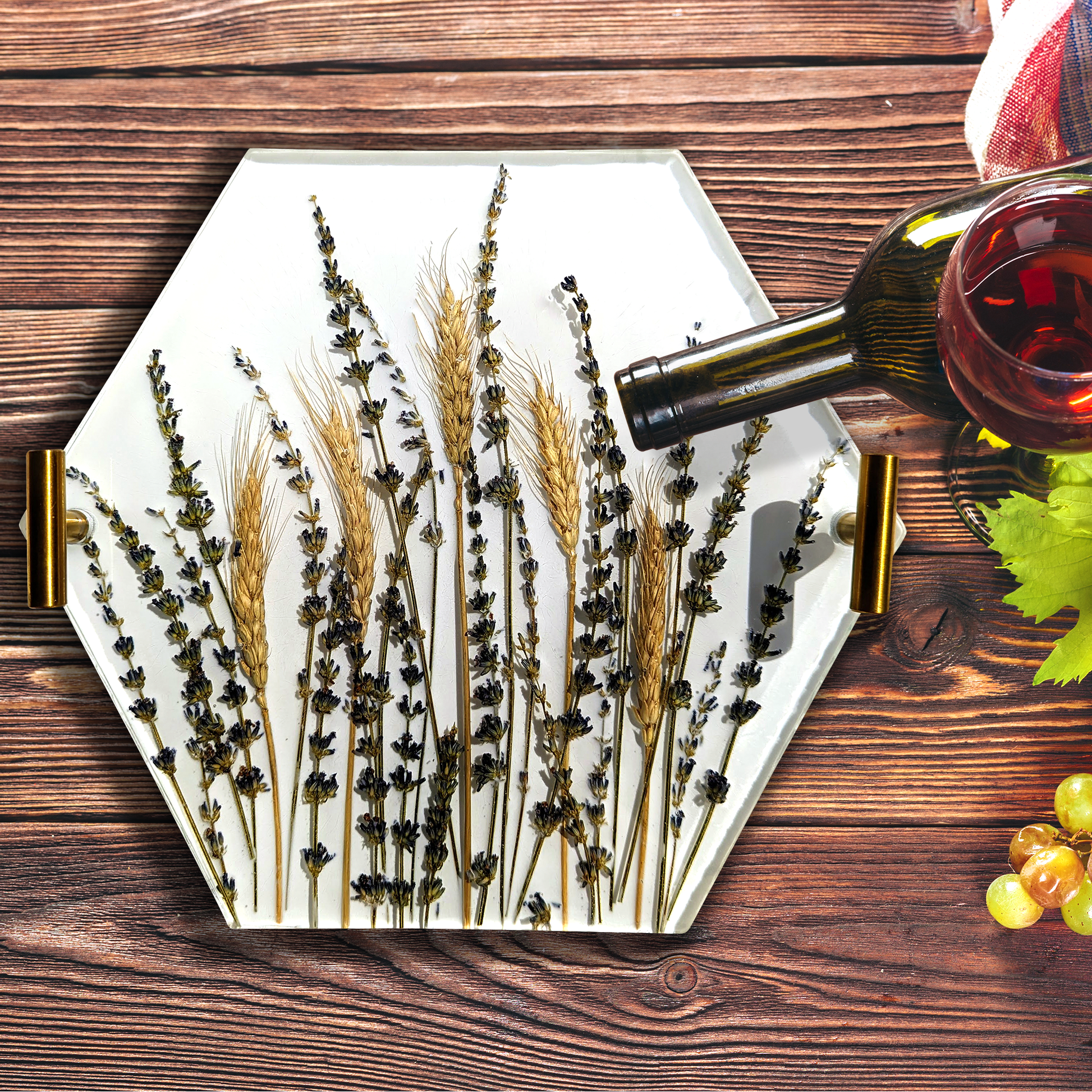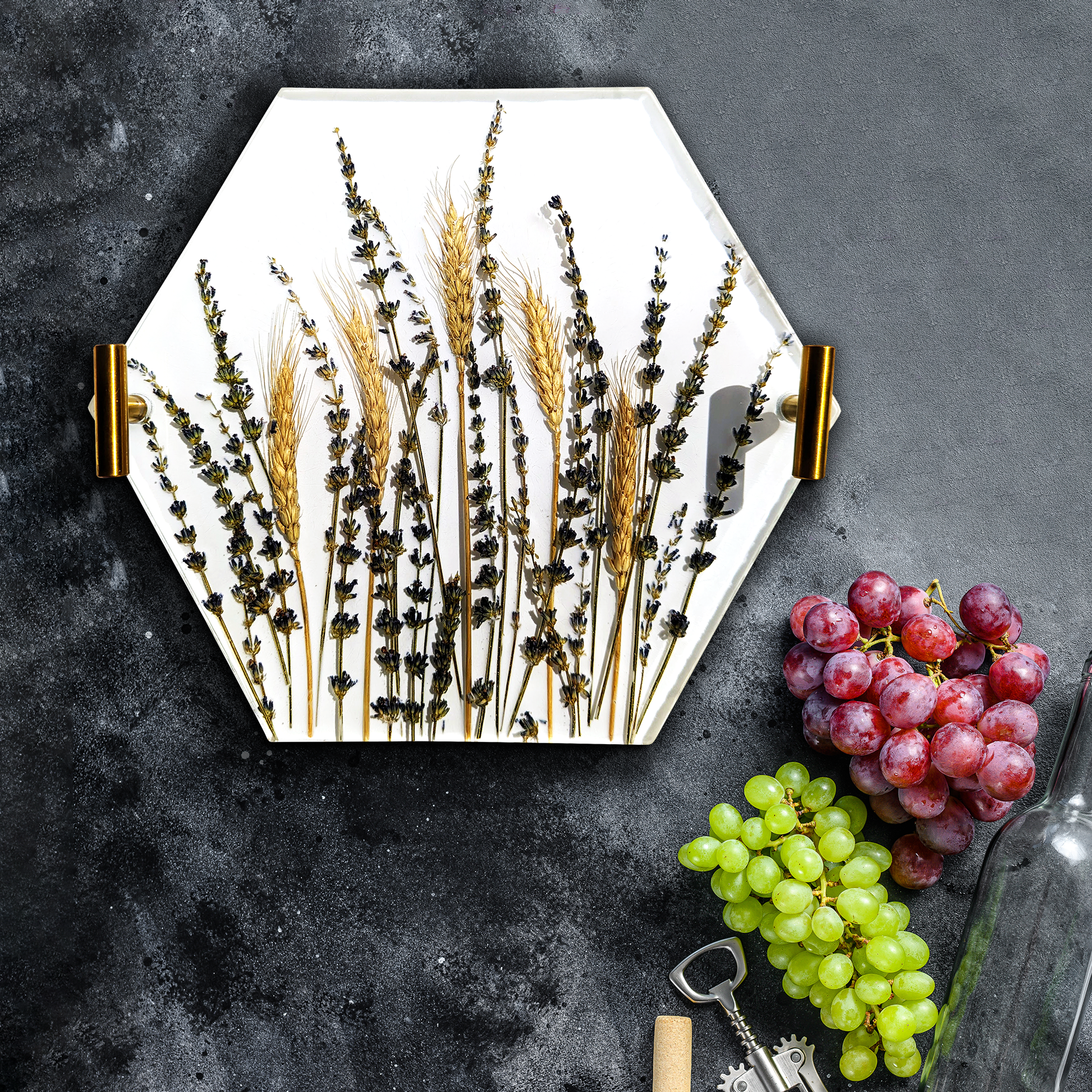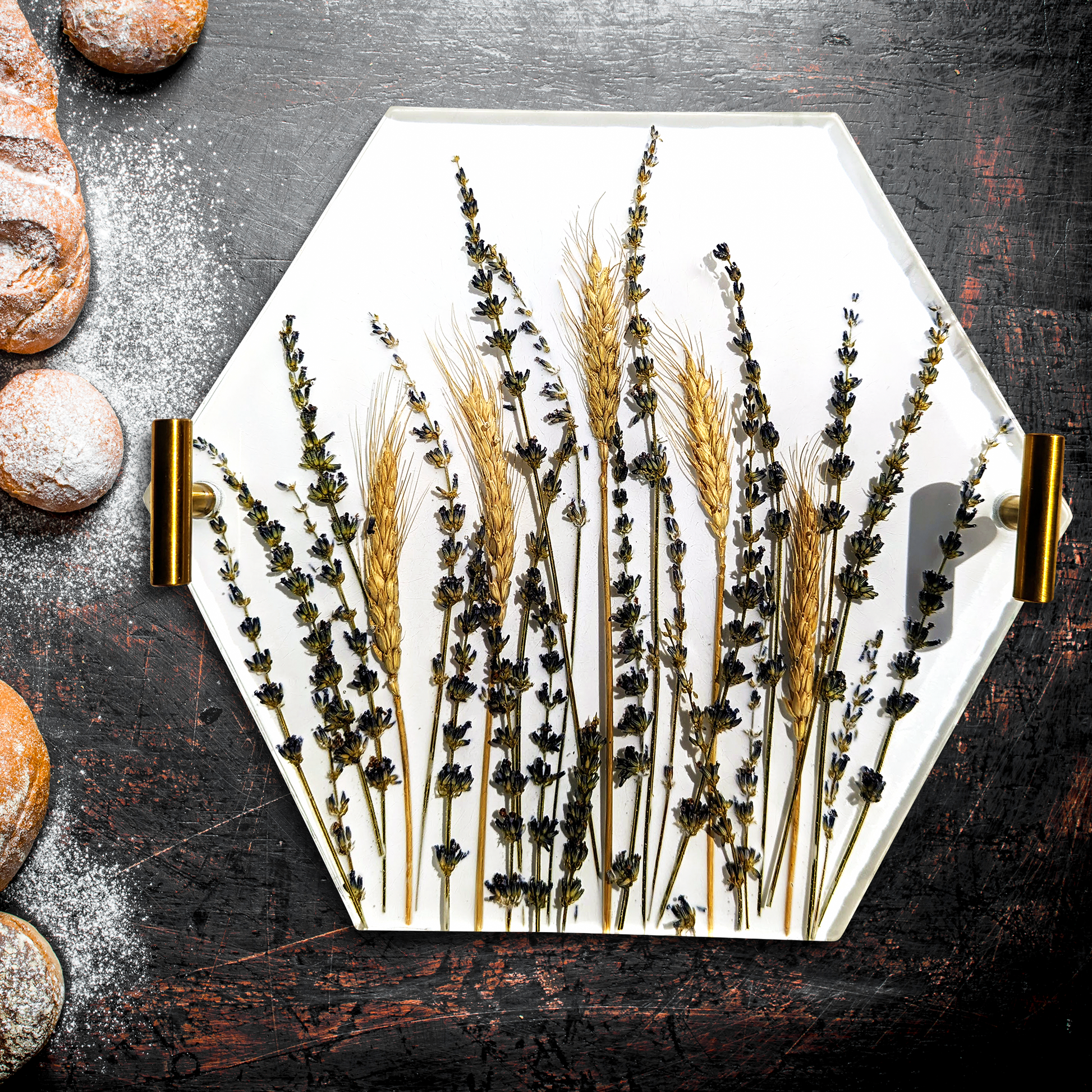 Sale price
$199.00
Regular price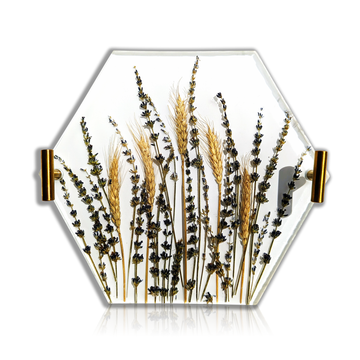 Wheat and Lavender Tray
Sale price
$199.00
Regular price
Product description
Shipping
Introducing our beautifully crafted Wheat and Lavender Hexagon Tray, the perfect addition to any home. This unique piece features delicate strands of wheat and lavender, arranged in an intricate and mesmerizing pattern.
The transparent glass-like layer allows you to fully appreciate the texture and color of the wheat and lavender, creating a sense of wonder and admiration. Not only will this tray add a touch of luxury to your home, but it will also bring you closer to the natural world and the beauty it holds.
Use the tray as a centerpiece on special occasions, or as a vessel for a weekend breakfast in bed. The Wheat and Lavender Hexagon Tray is 12 inches by 10.5 inches, making it the perfect size for any room.
Each tray is handmade, ensuring that your piece is truly one of a kind. The pictures we show are examples of the look and style, but your tray will have its own unique characteristics. Don't miss out on the opportunity to add this beautiful and versatile piece to your home.
We offer free shipping within Canada on orders over $100 and free shipping to Continental US for orders over $150.
We aim to ship most In-Stock items within 2 business days of receiving your order. However a large amount of our items are made to order, and in most cases will take 2 weeks before being ready to ship.
If you are in a hurry or need to a shipping estimate with a high degree of confidence, please either reach out to us by chat, or browse our Quick Ship Collection.