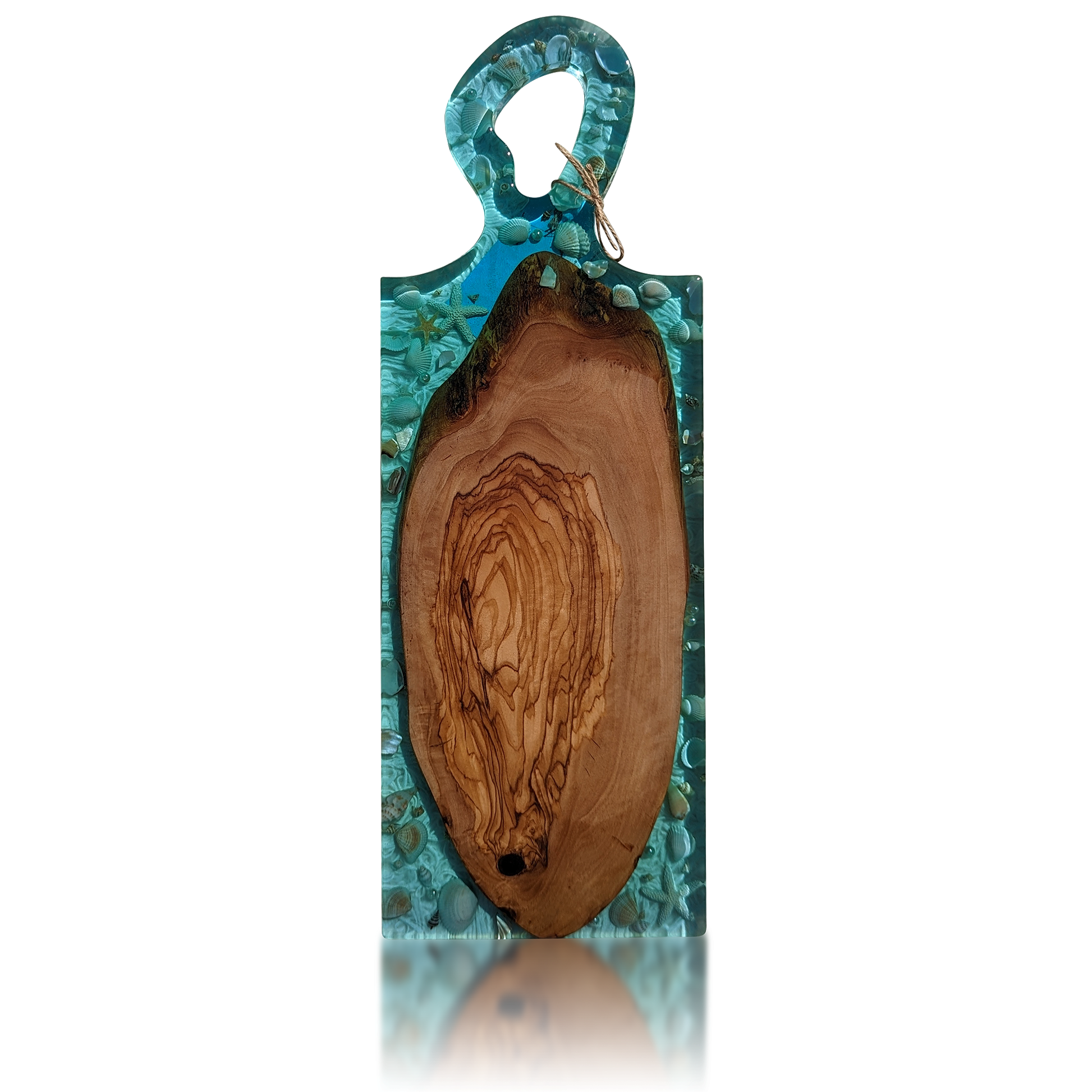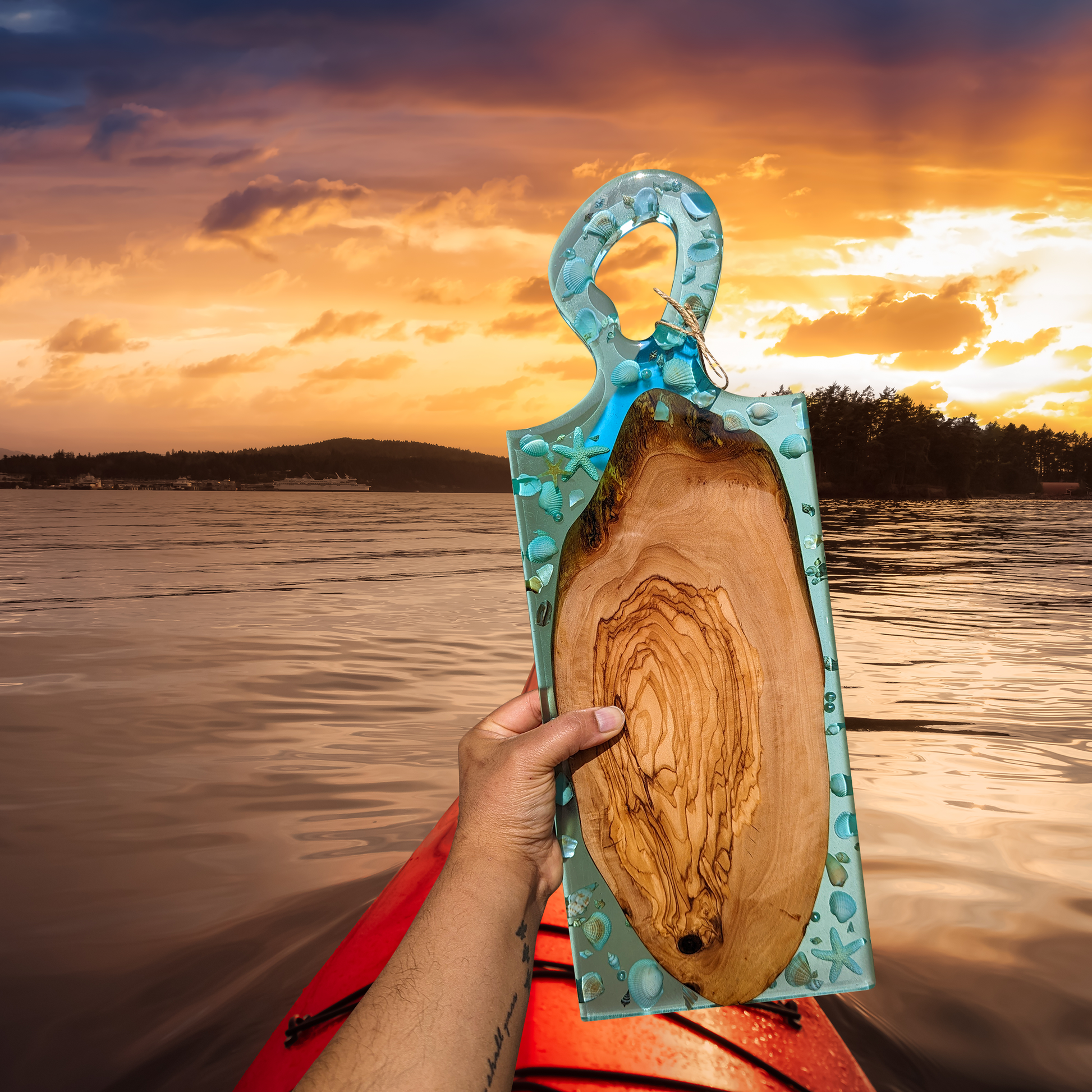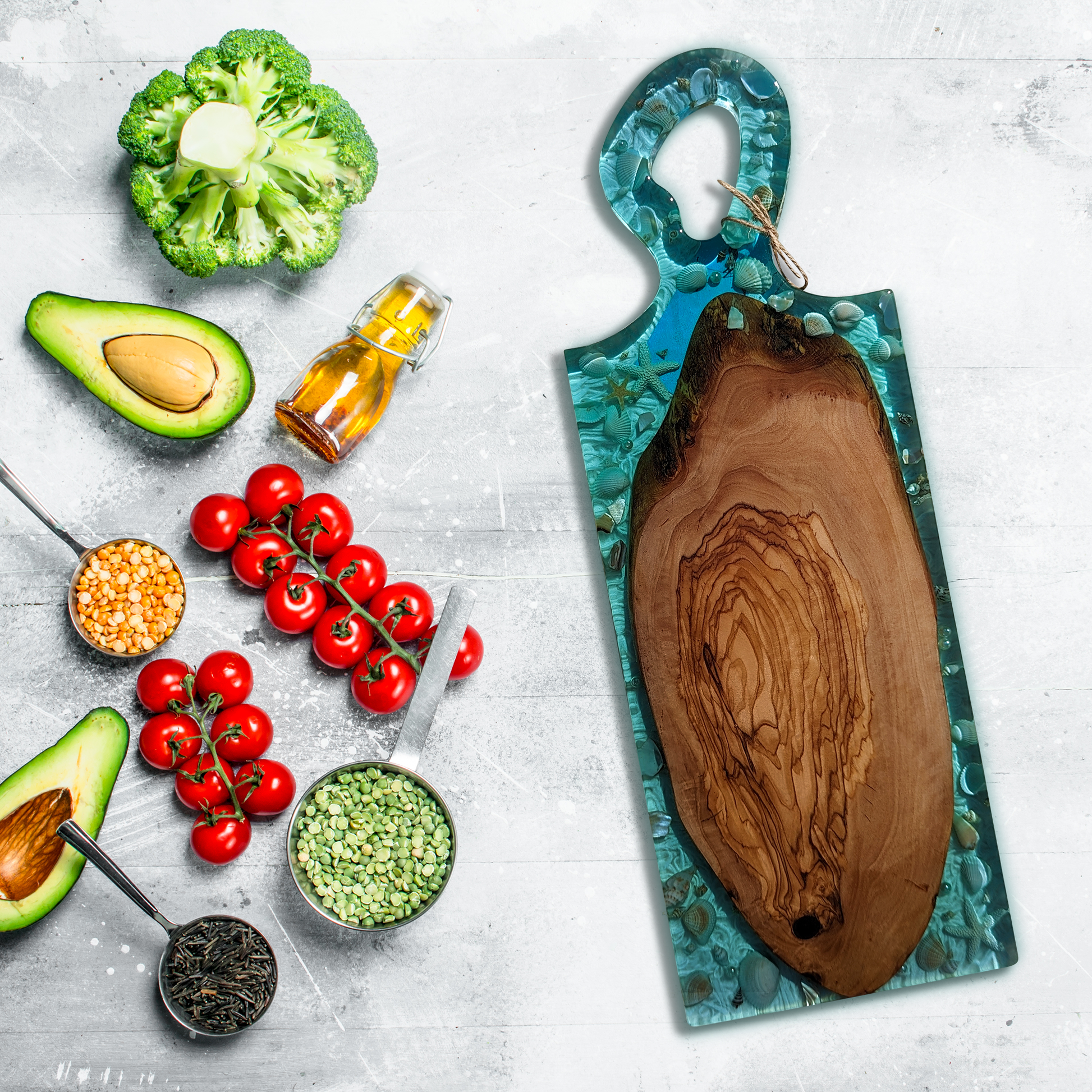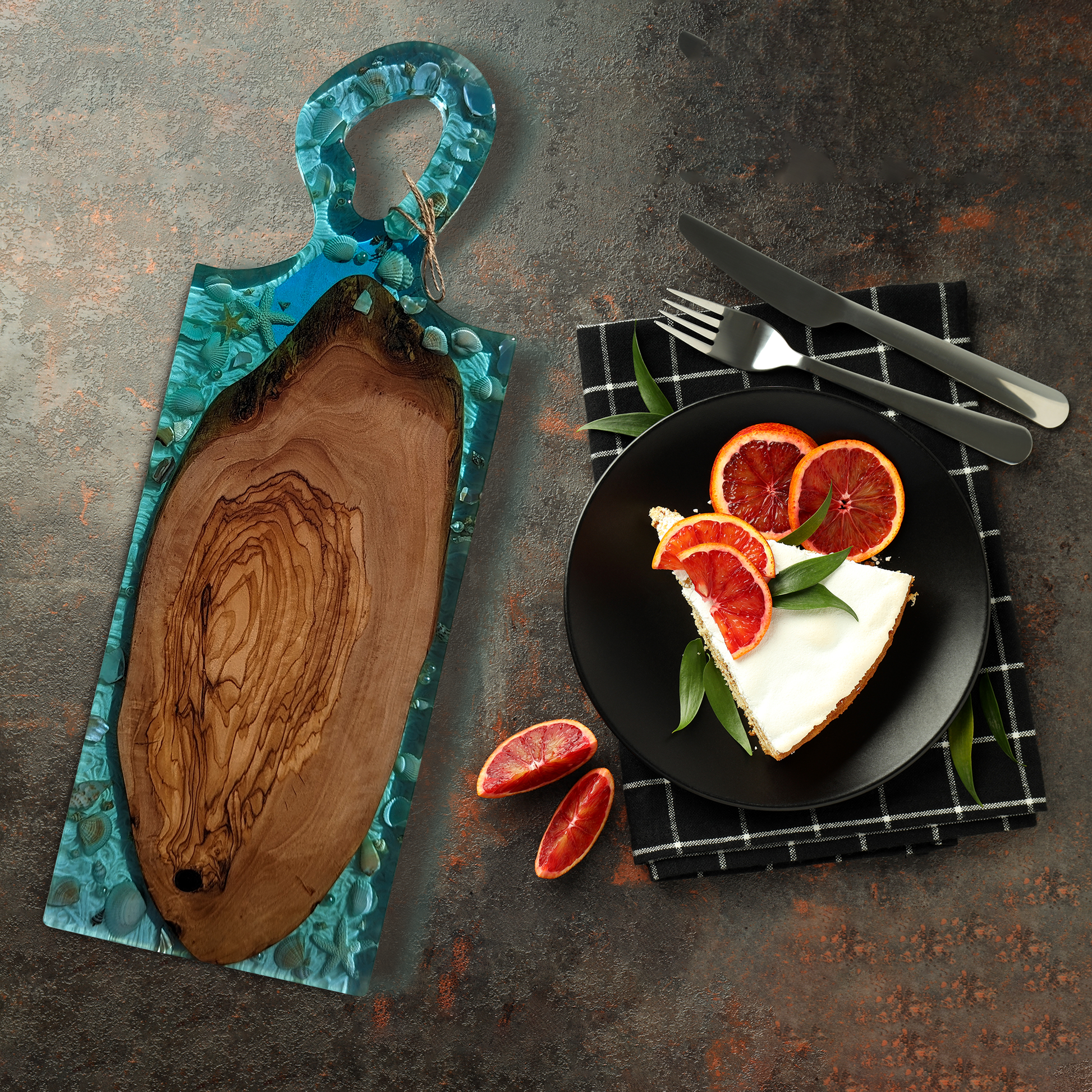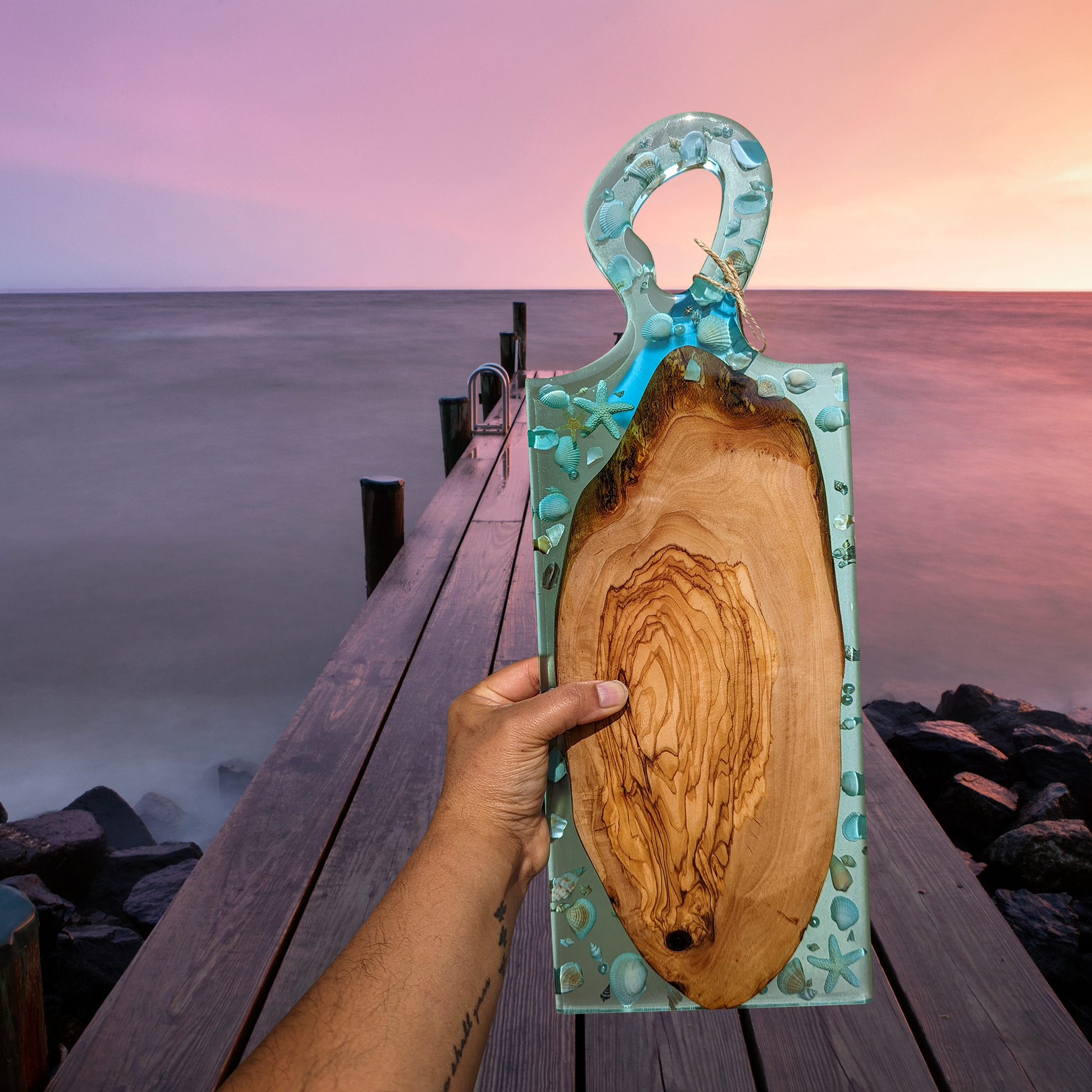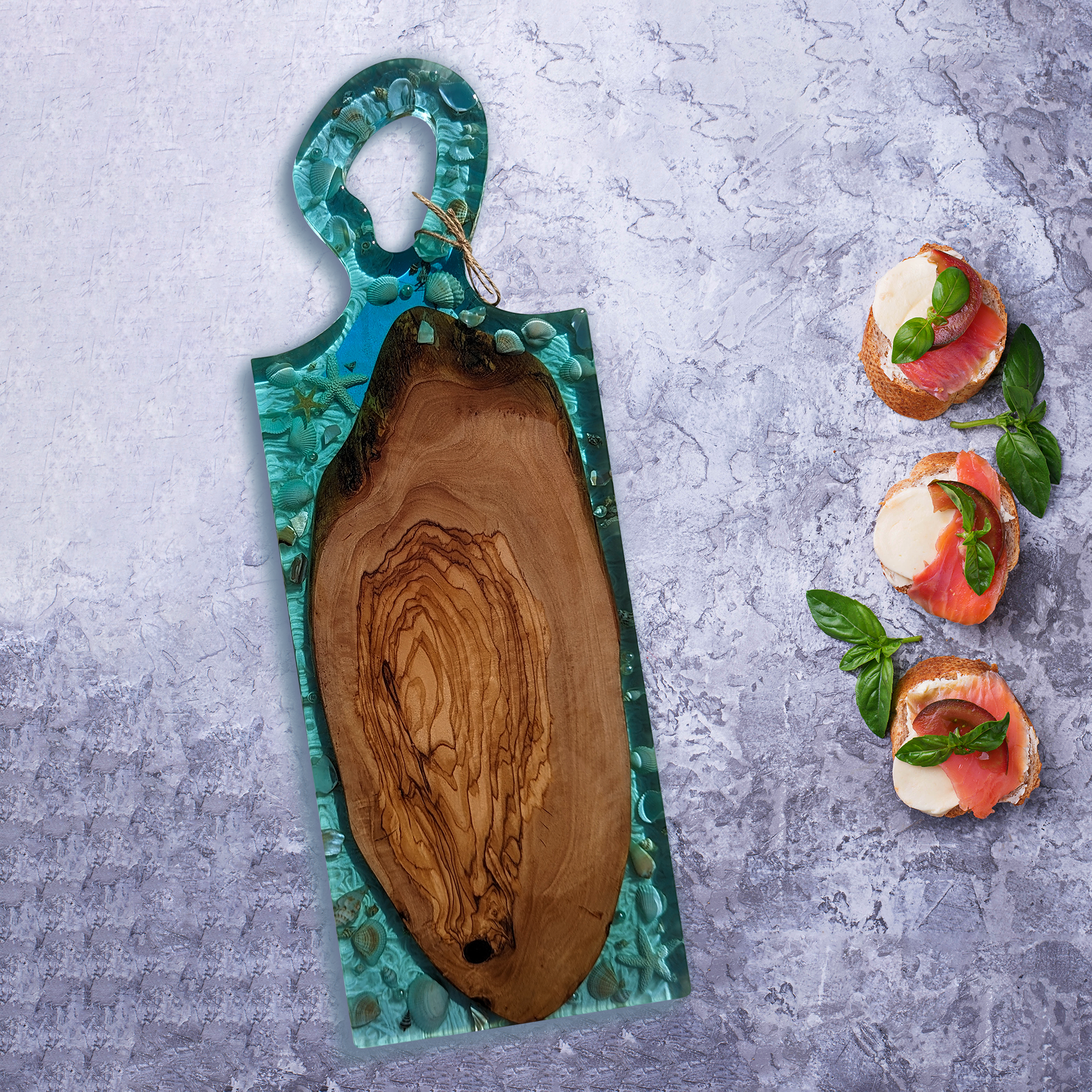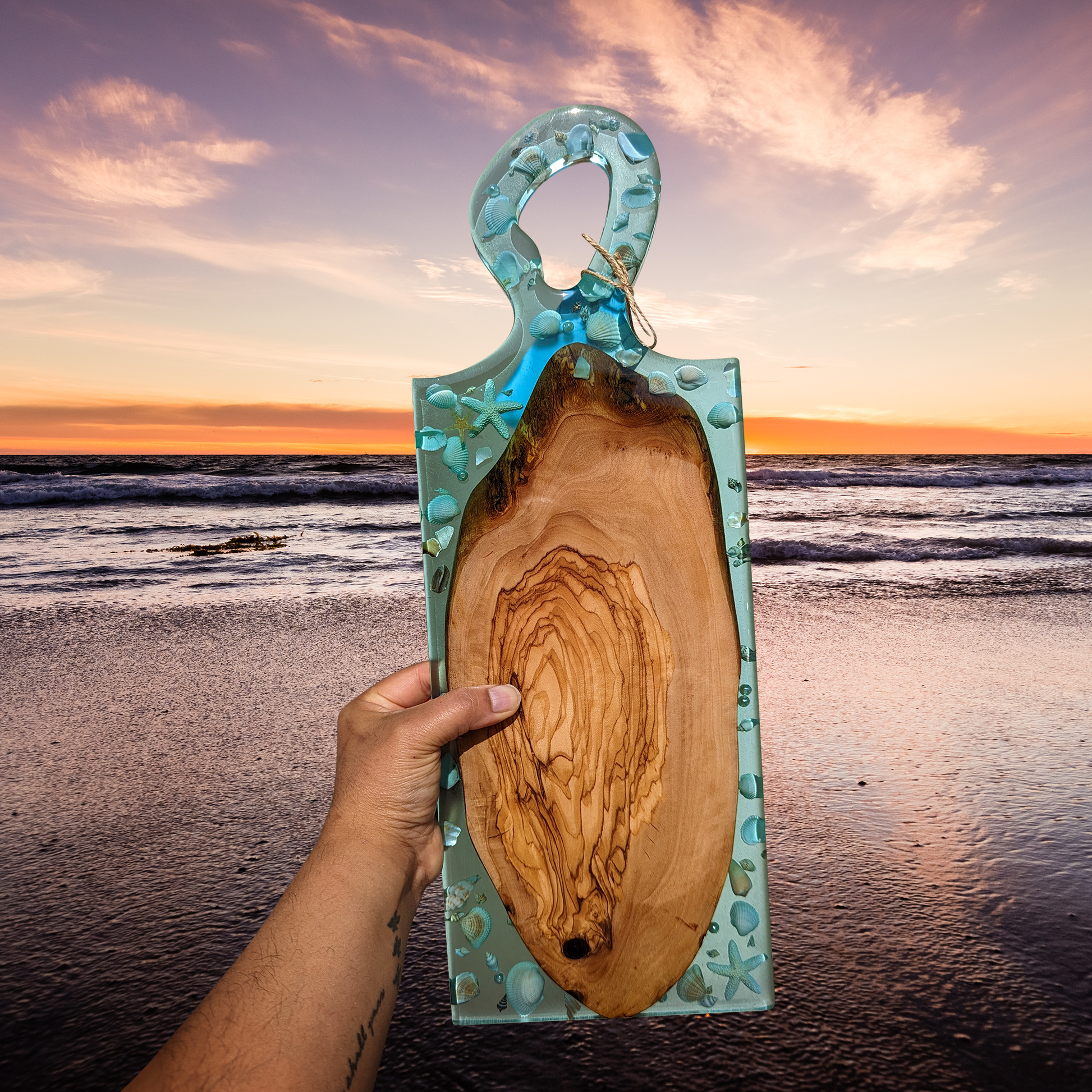 Sale price
$225.00
Regular price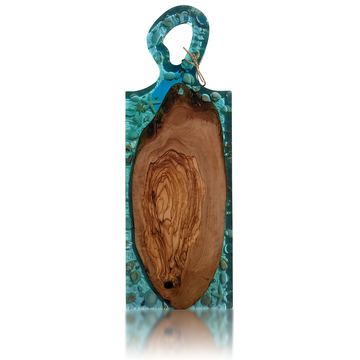 Floating
Sale price
$225.00
Regular price
Product description
Shipping
When you look at this charcuterie board, you'll be transported to the ocean. The beautiful, water-like hue of the resin and the charmingly scattered sea shells will make you feel like you're looking down into a glass sea floor. And the stunning grain of the olive wood slice will only add to the effect.
This board is not only beautiful, but also functional, making it perfect for serving cheese and charcuterie. As you use it, you'll feel a sense of pride and joy knowing that you own a one-of-a-kind piece, crafted by an artist with a passion for creating functional and beautiful works of art. And when your guests see it, they'll be amazed by its beauty and impressed by your impeccable taste. This charcuterie board is sure to be a conversation starter and a cherished addition to your home.
Dimensions: H:18 Inches W: 6.5 Inches

Each board is handmade, which means that no two boards are exactly alike. The pictures we show are examples of the look and style, but your board will have its own unique characteristics. Because it is handmade, your board will be one of a kind.
We offer free shipping within Canada on orders over $100 and free shipping to Continental US for orders over $150.
We aim to ship most In-Stock items within 2 business days of receiving your order. However a large amount of our items are made to order, and in most cases will take 2 weeks before being ready to ship.
If you are in a hurry or need to a shipping estimate with a high degree of confidence, please either reach out to us by chat, or browse our Quick Ship Collection.